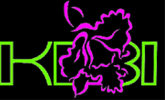 - ABOUT KB



PRODUCTS LIST
- KB Int'l Orchids
- Vanda Strap Leaves
- Ascocenda
- Top cuttings
- Dendrobium


- Oncidium
- Cattleya
- Cattleya 2007-2008


- Phalaenopsis
- Thai Species
- Ornamental Plants
- Exotic & Thai Palms


Sales Conditions
- Feedback or Order
- Contact us
KB Orchids International Co., Ltd
309 Ratchaprarod Rd., Soi Ratchaprarop12 Makkasan Ratchathevee Bangkok 10400
Tel : +662-6427522-23 , Fax : +662-642-7524
Moblie : +668-98889361, +668-17214347
Email : orchidkb@msn.com
To enhance international sales & services of world orchid market for Kasem Boonchoo Nursery, Mr. Chumnan Boonchoo established KB Orchids International Company Limited. in 9/9/1999.

Originally, Mr. Kasem Boonchoo, a Thai renowned expert botanist formed Kasem Boonchoo Nursery in 1965 and became so intrigued by orchids that he had been become a commercial grower and has been trusted by professional orchid breeders around the world for more than 35 years. He had devoted his time and energy to originate and improve new orchids in different colors and shapes in order to keep advancing Thai orchid Industry and the realm of orchid world.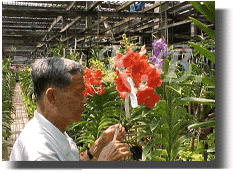 Mr.Kasem Boonchoo and his work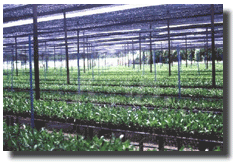 Company's Orchids Nursery
He also had won many international awards since 1968 including from American Orchid Society (AOS), Asian Orchid Congress and the Royal Horticultural Society of Thailand. These awards guarantee the high quality of the orchids from us.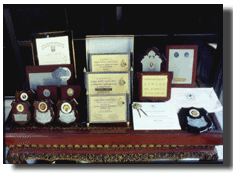 Some of local and international rewards
To fill tomorrow's expectations to the fullest, our company has a continuing dedication to a lot of customers providing them with proven hybrids of the highest quality. Our nursery, from our first hybrid to latest effort, has been dedicated to the improvement of orchids and their flowers.

We have developed more than 50 acres of land area for high standard orchid nurseries located in 5 different areas in Thailand. In 1968, we expanded to our main nursery in the area of 10 acres at Pathum Nursery in Pathumthanee Province, 50 kilometers from Bangkok and have developed Dragon Nursery in the area of 10 acres in Ratchaburi Province in 1996 and other locations of nurseries during the last 5 years. Therefore, we are one of the biggest orchid nurseries in Thailand and you can assure that we can supply high quality orchid plants to you as many as you need.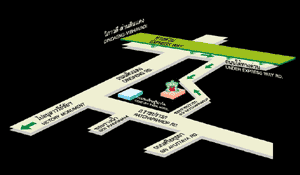 Click to enlarge
Kasem Boonchoo Orchid Nursery location in Bangkok THAILAND

Through Mr. Kasem Boonchoo had registered a lot of his orchid crosses under the names of Gordon Dillon, Kasem' s Delight, KB, Boonchoo and etc., moreover, he has never registered many of them. We concurrently enjoy creating some new high quality plants. This is the reason our nursery certainly continues to concentrate on producing high quality of orchid plants to the world orchid markets.



Nowadays, we, KB Orchids International Company Limited, concentrate on producing and selling all of orchids available in our associated nurseries including small seedlings in Flasks, Seedling plants for Cut Flowers and Potted Plants, Blooming size plants for Potted plants and Plant with flowers, even more in Cut Flower Trading.



At KB Int'l, eventually, special thanks go to Mr. Kasem Boonchoo for all of his hard work and help.

Appreciated your support.

Mr. Chumnan Boonchoo
Managing Director
orchidkb@msn.com
KB Orchids International Co., Ltd.

© KB Orchids International Co., Ltd

Designed and Hosted by Visualweb Co., Ltd