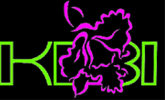 - ABOUT KB



PRODUCTS LIST
- KB Int'l Orchids
- Vanda Strap Leaves
- Ascocenda
- Top cuttings
- Dendrobium


- Oncidium
- Cattleya
- Cattleya 2007-2008


- Phalaenopsis
- Thai Species
- Ornamental Plants
- Exotic & Thai Palms


Sales Conditions
- Feedback or Order
- Contact us
---
Right now, please contact us at new address as follows:
KB Orchids International Co., Ltd.
309 Soi Ratchaprarop, Ratchaprarop Rd., Makasan, Ratchathewee, Bangkok 10400, Thailand
Tel.:+66-2-642-7522-23 Fax +66-2-642-7524 (valid on Sept. 24, 99)
E-mail : sales5@orchidkb.com or orchidkb@samart.co.th
- We always ship our seedling and top cutting plants bare root and blooming size of Vanda with basket. Plants will be wrapped in paper and shipped in cardboard carton box, otherwise please instructed. For Cut Flowers, we will pack them in our standard boxes. We will make every effort to be sure that your plants or Cut Flowers will arrive in good condition.
- Orders are accepted in writing by fax, e-mail or letter. Please give us details of your address, phone and fax number, e-mail address, Destination Airport, and/or Air Cargo Carrier, Custom Agent, Agent' s phone and Fax numbers and, if necessary, Importation Permit Number with your order
- Minimum order is US$ 300. -
- All shipments will be sent by airfreight only, please advise your preference of Airlines, and routing. Please request us Airfreight Rates and Airlines to better cooperation in each shipment.
- All prices as shown in our price lists are FOB prices, Bangkok Airport. Those prices are subject to change without prior notification.
- All orders will be shipped with 2 invoices, 2 Packing List, & airway bill. Moreover, the CITES Certificate and Phytosanitary Certificate issued by the Department of Agriculture of Thailand. All customers have to expect these additional fees other than airfreight charged from the airfreight agent about US$ 70 to US$ 100. Some countries, importers in some countries must have Import Permit Certificate first before you confirm the order.
- Before ordering, please inquire us for the availability of the plants you are interested in. Once you receive confirmation, and we receive your finalized order, we fill fax or e-mail your Proforma invoice. Payment must be made at this time. Then, copies of all necessary documents will be faxed to customer and/or customer's agent at the specified port of entry. Everything will be then processed and your order will be shipped within 10 working days after payment was done.
- We accept payment by direct wire transfer or (Telegraphic Transfer) through our bank Account below:

- Kindly advise the remitter to issue the payment instruction to our new Account below;

Pay Through Intermediary Bank
First Union Bank International,
New York, USA
SWIFT Address
PNBPUS3NNYC
ABA#
026-005-092
Beneficiary Bank
Export Import Bank of Thailand.,
SWIFT Address:
EXTHTHBKXXX
Account No.
191-149-13
Telex.
20893 EXIMBK TH
Ultimate Beneficiary
KB Orchids International Co., Ltd.
Account Number
202-1-000-372
Details of Payment
Payment in advance
Pay Through Intermediary Bank
Chase Manhattan Bank
New York, NY, USA
SWIFT Address
CHASSUS33
Or Pay Through Intermediary Bank
BARCLAYS Bank PLC.
London Branch, England
SWIFT Address
BARCGB22
Beneficiary Bank
Thai Farmer Bank Public Co., Ltd.
Bangkok Thailand
SWIFT Address
TFBSTHBK
Ultimate Beneficiary
KB Orchids International Co., Ltd
Act. # 052-2-477-45-1
Rang Nam Branch, Bangkok Thailand
Details of Payment

Payment in advance
** As soon as you transfer the money, please send us your copy of remittance via Fax or E-mail
OR
You can transfer your money through The Western Union Money Transfer Service for Mr.Chumnan Boonchoo only.
We will make every effort to be sure that your plants will arrive in good condition. Any plants damaged due to freezing, overheating, or pour packing will be replaced by notifying us within 7 days after arrival. To make a claim, photos must be taken of the damaged plants and sent to us. We will do our best to make amends and any claims approved by us will be compensated with replacement plant products added to next order only.
P
roduct Categories
Our orchids available in the following forms showed in the following tables:
Category
Explanations

H Or M

Hybrids or Mericlones

Flask (F)

Seedlings in 750 cc. Bottle, about 40-45 plants

Seedling

Size( SD)

Seedling in 1.5" Pot, ready to be in 3-5" pot

(Min. order 100 plants each)

Medium

Size (MD)

Seedling in half blooming size

(Min. order 50 plants each)

Blooming Size (BS)

Mature plants in 3.5" Pot, or 4" Basket near blooming very soon

(Min. order 10 plants each)

Flowering

Size (FS)

Mature plants in 3.5 " Pot or 4" Basket with flowers

(Min. order 10 plants each)

CF size SL

Dendrobium Cut Flowers size Super Long = 55-60 cm

CF size L

Dendrobium Cut Flowers size

Long = 46-54 cm

CF size M

Dendrobium Cut Flowers size Medium = 40-44

cm

CF size S

Dendrobium Cut Flowers size Short = 30-39 cm
© KB Orchids International Co., Ltd

Designed and Hosted by Visualweb Co., Ltd